Joint Venture Financing
Hearthstone's joint venture program provides private builders with up to 97% of the capital required to finance for-sale home communities, entitled land projects, and mixed-use developments.
Advisory Services
Hearthstone provides comprehensive analytical and real estate investment and portfolio management services for real estate investors and financial institutions.
Hearthstone BUILDER Humanitarian Award – Building Stronger Communities
Since 1999, the Hearthstone BUILDER Humanitarian Award has given more than $7.2 million to charity, making it the largest philanthropic award in the home building industry. This annual award honors builders who have demonstrated a lifetime commitment to making their communities a better place to work and live.
Visit our Humanitarian Award page to learn how these inspirational leaders, companies, and employees are giving back to the communities they serve.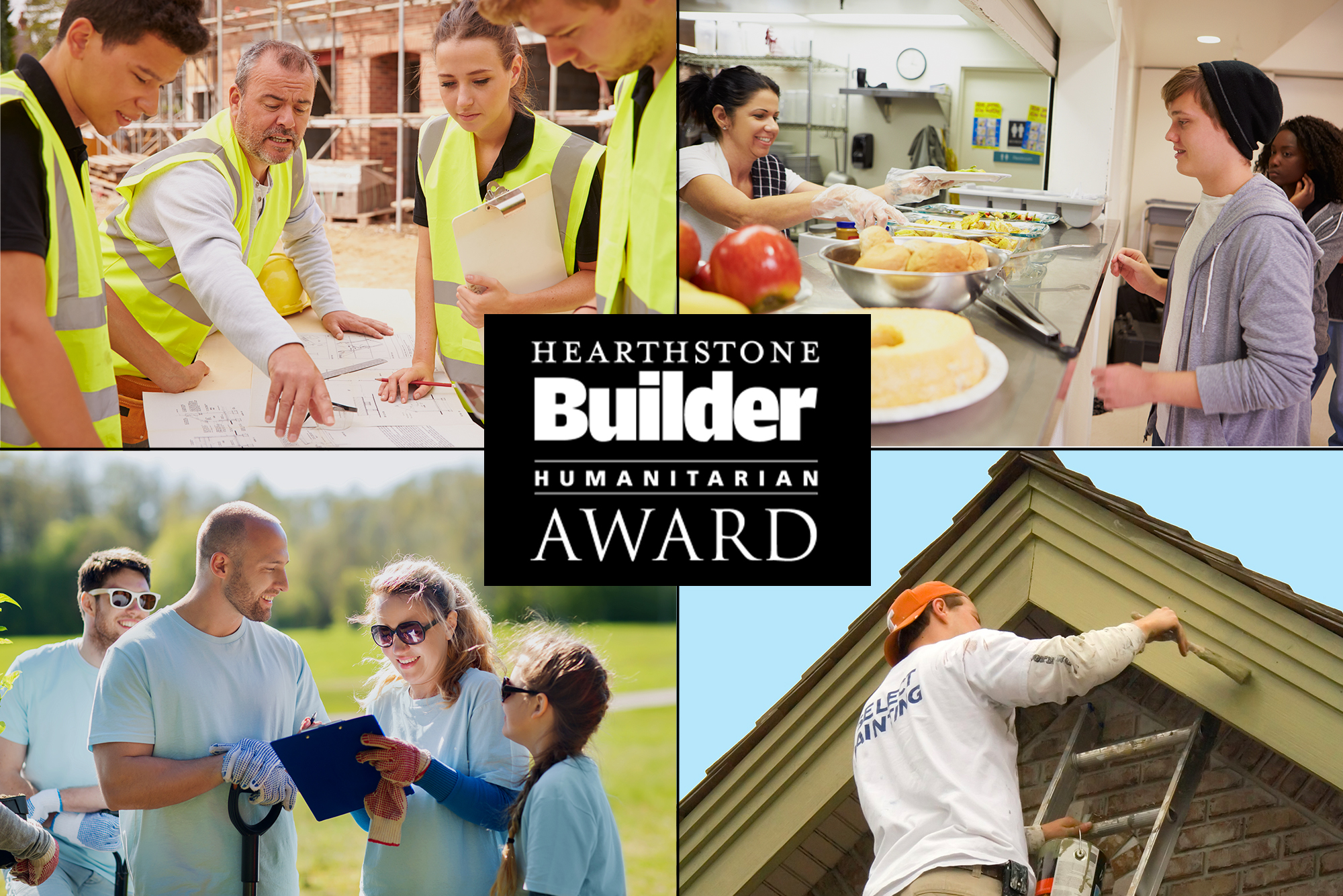 Latest News
The Smethills family began working on Sterling Ranch with Joy Burns in 2001. Today marks a new chapter. Sterling Ranch, CO (June 27, 2022) – Joy Resides Here. After over twenty one years, the Smethills family is pleased to welcome Hearthstone as their financial partner to recapitalize the thriving master planned community. The Smethills family will continue to be an owner, the manager, and continue their vision of Sterling Ranch, as they …
Owners of Sterling Ranch welcome Hearthstone as new partner to recapitalize thriving community. Read More »
HistoryMaker Homes CEO Nelson Mitchell has a servant heart that has been passed down through generations. From great-grandfather O.N. Mitchell Sr. and grandfather O.N. Mitchell Jr., who established the Texas company in 1949, to his father, Bryan Mitchell, who switched career paths to support the family-run business, the Mitchell family has considered charitable giving a …
2022 Hearthstone Builder Humanitarian Award Winner: Nelson Mitchell Read More »
The editors at BUILDER and our partners at Hearthstone invite you to nominate a candidate for a coveted annual honor, the 23rd Hearthstone BUILDER Humanitarian Award. Each year, the Hearthstone BUILDER Humanitarian Award honors a home builder who demonstrates a lifetime commitment to public service. Recent honorees include GreenPointe Holdings' Edward Burr, Taylor Morrison's Sheryl …
Call for Nominations: 2022 Hearthstone Builder Humanitarian Award Read More »