BUILDING STRONGER COMMUNITIES
The Hearthstone BUILDER Humanitarian Award recognizes home builders who demonstrate a lifetime commitment to public service. Since 1999, the award has contributed more than $6 million to various charities, making it the single largest charitable award program in the homebuilding industry. Nominees must be for-profit, single-family builders or lot developers. They may be individuals or companies, employees or owners. Builders may nominate themselves or be nominated by other builders, charities, non-profit organizations, or government organizations they have helped. Special recognition will be given to employees of building firms, in addition to owners. A cash award will be donated to the winning builder's non-profit charity or community service organization, and both will receive national coverage in BUILDER magazine, website and newsletters. The winner is honored at a special awards ceremony at the Housing Leadership Summit each spring.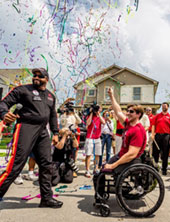 2020 Public Builder: Pulte's Built to Honor Program
Thanks to Pulte's Built to Honor program, Appleby, a veteran of the Iraq War, his wife, Yoland, and their four children were able to move into a four-bedroom, 2,100-square-foot home built and furnished specifically for their family, at no cost to them. His home is one of 56 houses that have been constructed by the program since 2010, and another seven are on the calendar. Each home represents $400,000 in donations, so in total the homes are worth more than $20 million. For more information on this charity, visit: https://www.pultegroupinc.com/built-to-honor/overview/default.aspx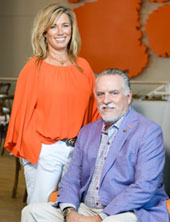 2020 Private Builder: Great Southern Homes, Michael Nieri, Founder & Owner
"Generous," "supportive," and "selfless" are just a few of the recurring words that were used to describe the character of Great Southern Homes' Michael Nieri. Founder, owner, and president of the Irmo, S.C.–based home building company, Nieri has always strived to provide well-built, affordably priced homes for first-time and move-up buyers, but he also believes in building up and giving back to his local community by sharing his success with several charities and groups in need. For more information on this charity, visit: https://www.campcole.org/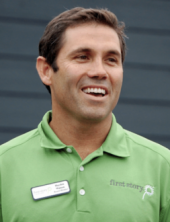 2019: Hayden Watson, chairman of Hayden Homes
Donations in excess of $18.5 million in to a variety of causes including the non-profit, First Story. Watson founded First Story to provide hardworking, deserving and capable families with an affordable home and a major step toward financial freedom. Additionally, more than 80 percent of his staff contributes to this organization through a regular payroll deduction called "Give As You Go," matched 100% by Hayden Homes. For more information on this charity, visit: https://www.firststory.org/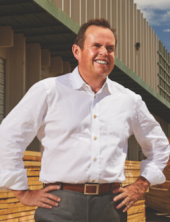 2018: Pat Hamill, founder, chairman, CEO and president of Oakwood Homes
Builders like Pat Hamill, who founded the Colorado Home Building Academy to reinvest in the training and education of new talent in the home building community. The Academy offers hands-on learning, classroom teaching and real-life experience with the ultimate goal of job placement and ongoing support for its students. For more information on this charity visit: https://buildstrongeducation.org/about/about-overview/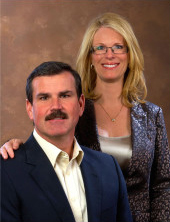 2017: Dave and Lori Sanson – CEO and EVP, DeNova Homes
The Sansons have active roles with HomeAid – Dave serves as Chairman of the Board and Lori has chaired the PR committee and the "Hope for the Homeless" annual fundraiser for the last seven years. Their local impact translates to housing for more than 500 homeless individuals with five large HomeAid projects. Their passion for the organization has been ingrained in their 60 employees at DeNova and with their two sons. For more information on this charity, visit: www.yellowrooffoundation.org.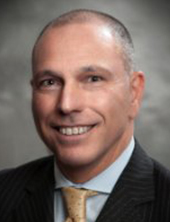 2016: Chris Gaffney – Group President, Toll Brothers
Chris Gaffney has been working with Covenant House for six years, transforming the lives of hundreds of young people from the despair of the street. His passion not only is embraced by the children he's helping, but also by his colleagues. Recently, he organized a record-setting fundraising event that in one night raised $286,000 and that also put the mission of the organization into the hands of many new and passionate ambassadors. For more information on this charity visit: https://www.covenanthouse.org/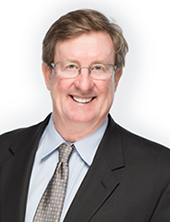 2015: Dan Ryan – Founder and CEO, Dan Ryan Builders
Since 1990 Dan Ryan Builders has made it a priority to give back to the communities in which it operates through service and in-kind donations to grade schools, youth community groups, affordable housing organizations, non-profit hospitals, local builder associations, and charities. Dan serves on the board of directors of Frederick Rescue Mission providing over 165,000 meals to those in need. He also sponsors the Dan Ryan Builder's Mission 10 Miler, a race that raises over $10,000 each year to benefit the Frederick Rescue Mission.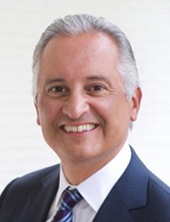 2014: Bert Selva – CEO, Shea Homes
Bert has served for 11 years on HomeAid's board of directors and works to provide housing for homeless families, victims of natural disasters, and veterans. Shea Homes has built eight HomeAid shelter projects valued at more than $5.2 million and has contributed nearly $850,000 to HomeAid and its chapters, making it one of the group's largest benefactors. He also organized a 2013 fundraising event and benefit concert featuring his friend, singer John Ondrasik of Five for Fighting, which raised almost $100,000.
Sponsors for the 2020 Hearthstone Builder Humanitarian Award: