HEARTHSTONE COMMUNITIES
Hearthstone currently focuses its investments in select metropolitan markets that are supply-constrained, have high-quality job growth, top-rated school systems, and efficient transportation corridors. We have a national presence with three offices located in Los Angeles, Orange County, and Tennessee.
Hearthstone has funded and managed over $16.5 billion in investments to construct over 140,000 homes and lots in 22 states. Hearthstone's investments include single-family subdivisions, condominium and townhouse developments, master planned communities, land development projects, and mixed-use communities.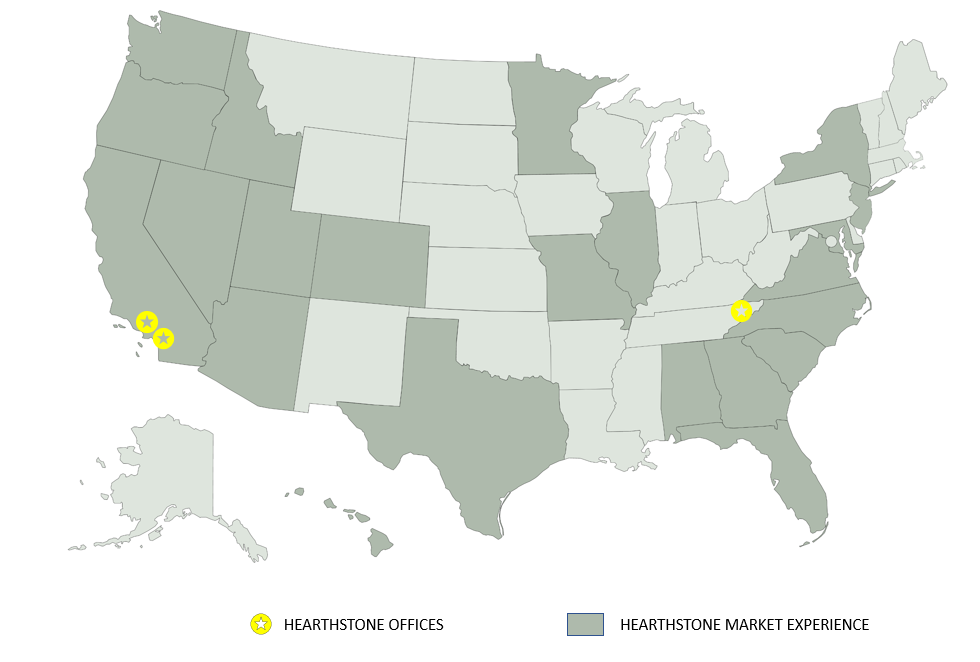 Building on Success
Hearthstone's investments and advisory engagements represent over 150,000 homes and lots in markets across the United States.
100
Major Markets in the United States